Be a Member
HKU SPACE students who enroll in 2007 and later are automatically registered as Ordinary Members of HKU SPACE ALUMNI.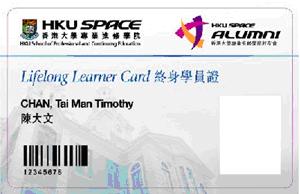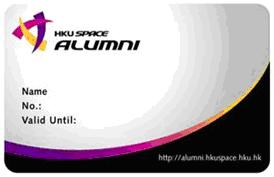 If you are one of our past students before 2007 or our staff members who have not yet joined the Ordinary Membership, please join now by Online Application OR filling in the Ordinary Membership Registration Form to enjoy privileges and receive information on Alumni events through the electronic Alumni news regularly.

If you are already an Ordinary Member, please act now to upgrade to the Life Membership. Being a Life Member, you can enroll with priority at any Alumni Talks, activities and volunteer services; enjoy exclusive privileges ranging from Travel, Living, Health to Lifestyle and tailor-made events.

Apart from the above memberships, there is another category, the Voting Membership. This membership is to encourage dedicated and committed Life Members who have joined for not less than 2 years and are nominated and endorsed by the Council, to serve the Alumni.
Remarks:
To produce a Lifelong Learner Card (LLC) for Ordinary Member or a Life Member Card for Life Member, please send a passport photo to the Alumni Affairs and Development Office by post. Kindly click here for photo requirements.
If you have already joined the Alumni as an Ordinary Member or a Life Member, please Contact Us to Update Your Contact and receive latest information of the Alumni easily!